The Lotus Evija is the most expensive Lotus car currently on the market, costing around $2.1 million. This all-electric supercar amazes with its 1,970 horsepower and 1,254 lb-ft of torque. As one of the strongest vehicles available, it offers luxury and power in limited supply.
Lotus is a British sports car manufacturer that has a rich history of producing high-performance vehicles.
Over the years, the brand has become synonymous with speed, precision, and luxury.
If you're a fan of sports cars, then you must have heard of Lotus. In this blog post, we'll be exploring the most expensive Lotus cars in the world.
These cars are a symbol of luxury and extravagance, and they're owned by some of the world's wealthiest individuals.
From the Lotus Esprit V8 GT to the Lotus 3-Eleven, we'll take a closer look at each of these incredible machines and explore what makes them so special.
Whether you're a die-hard sports car enthusiast or simply interested in learning about the most expensive cars in the world, this post is for you.
Most Expensive Lotus Cars Models
10. Lotus Eletre
The 2023 Lotus Eletre has been crafted with modern designs that pay tribute to other impressive SUVs on the market while also adding some unique features of its own.
Notably, this sports-oriented luxury model is powered entirely by an electric powertrain and is set to be released in 2023.
As one of the most expensive models from Lotus yet, it's sure to rival even Tesla's Model X thanks to its combination of style and performance.
With a price tag of around $120,000 USD, this luxurious electric vehicle promises to deliver legendary performance alongside superior style as one of the most expensive Lotuses cars ever produced.
9. Lotus Eleven Le Mans Sports Racer
The Lotus Eleven Le Mans Sports Racer exemplifies this with its incredibly powerful 4-cylinder engine and 4-speed manual transmission.
Producing an impressive 75 Horsepower at 6,250 rpm, this impressive machine was capable of reaching speeds upwards of 150 mph.
With a price tag of $209,000 USD, it currently remains one of the most expensive Lotus cars in the world due to its historical significance in motorsports when it won its class at the 1956 Le Mans race under Reg Bicknell and Peter Jopp.
8. Ford Lotus Cortina MkI Competition Saloon
The 1965 Ford Lotus Cortina MKI Competition Saloon is a sought-after collector's item that was produced in the 1960s.
This two-door sports saloon featured a powerful 105 HP engine and close-ratio gearbox for superior performance on the track.
Ford recruited key personnel from Lotus to take part in their legendary racing competition program, leading to this highly advanced vehicle's production from 1963 to 1966.
The success of this car stimulated Ford to produce subsequent models for public use that could emulate its acclaim. As one of the most expensive Lotus cars in the world, with an estimated price tag of $252,500.
7. Lotus 19 Monte Carlo
The Lotus 19 Monte Carlo is a rare gem among classic sports cars. Originally released almost six decades ago, the vehicle has remained one of the most iconic single-seat racing cars of all time.
Originally powered by a British engine, some lucky examples found themselves fitted with Buick or Oldsmobile V8 engines to increase performance even further- making them exceptionally valuable collector pieces today.
Out of the 17 Type 19s constructed between 1960 and 1962, only a few were ever exported to America – leaving just a handful available in existence.
As such, these models are incredibly sought after and remain one of the most expensive Lotus cars on earth – with prices reaching as high as $270,000!
6. Lotus T125
Lotus is a well-known and respected name in the racing world, their efforts over the years have earned them seven Formula One championship titles.
Their 2013 T125 model has become one of the most expensive Lotus cars in history due to its incredible performance capabilities.
Powering this exclusive machine is a nimble V8 engine producing roughly 640 horsepower with help from a six-speed transmission that makes acceleration truly efficient.
Car enthusiasts can now purchase a piece of automotive history as these T125 models come incredibly close to replicating what an F1 championship-winning car would look like, all for an astronomical estimated price tag of $417,500.
5. 007 Lotus Esprit "Submarine Car"
The Lotus Esprit "Submarine Car" is undoubtedly one of the most famous and expensive models among the Lotus cars in the world.
Featured in the James Bond movie, The Spy Who Loved Me, this movie-famous vehicle was developed specifically for this blockbuster film.
Coming with a few modified features, including its capability to transition into a submarine as shown in the flick, this unique car is worth an impressive amount of almost $960,000!
Originally built at a cost of around $100,000 when it first appeared on-screen, its value has skyrocketed over time up to its current worth.
In 2013 Elon Musk purchased it and promised he would turn it into a functional car submarine as depicted in the film – if successful that would surely make it one of (if not THE) most expensive Lotus Cars on record!
4. Lotus Exos
The Lotus Exos Type 125 is one of the most expensive Lotus cars in the world.
It is renowned for being designed as a single-seater, inspired by Formula One, with its powerful 3.5-liter engine capable of producing 650 HP and redlining at 10,300 rpm.
This engine gives the driver an exceptionally authentic racing experience and makes it worth every penny of its 1 million dollar price tag.
The combination of incredibly rare availability (only 25 units were ever produced) and unique design make this automobile a sought-after collector's item among gearheads all over the world who wish to feel what it's like to drive such a professional race car firsthand.
3. Lotus Type 34 Single-Seater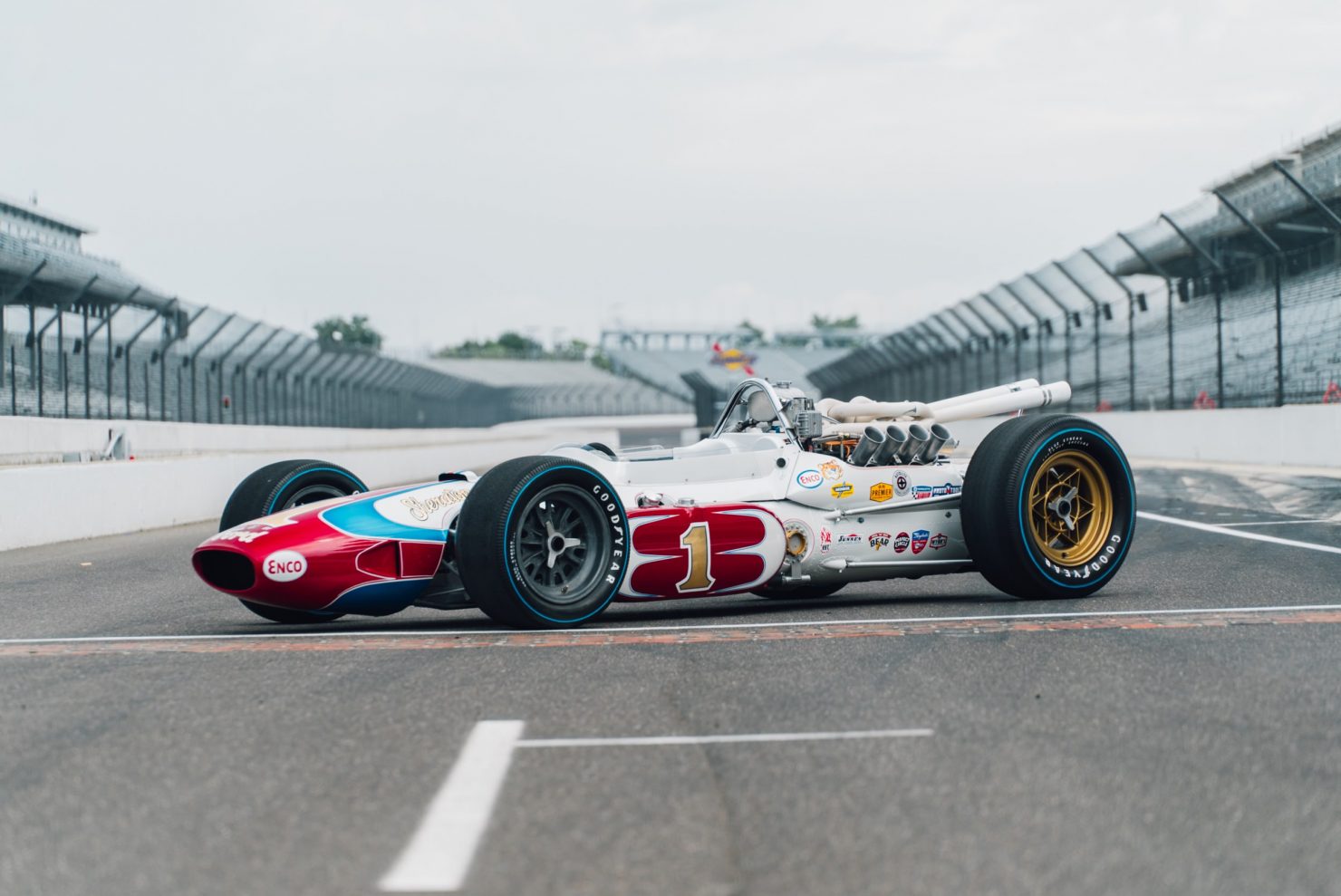 The coveted Lotus Type 34 Single-Seater is considered one of the most exclusive and expensive Lotus cars ever made.
This rare racing car features an awe-inspiring V8 engine capable of producing an astounding 495 BHP at 7,800 rpm and a 2-speed manual transmission paired with four independent suspension wheels for superior Grip on tight turns.
This combination of power, maneuverability, and looks created a vehicle that no car collector can resist, even if it costs over $1 million dollars.
2. Lotus 56 Indianapolis
The 1968 Lotus 56 Indianapolis is one of the world's most expensive Lotus cars, with an estimated value between $950K to $1.2 million dollars.
Originally developed and built by Team Lotus to compete in the famous Indianapolis 500, this rare and distinctive sports car was pushed from concept to completion by automotive genius Colin Chapman.
The unique design was not just intended for Indy racing, but also modified for Formula One competition as well.
Out of four original examples ever created, this iconic vehicle has made its home at the Hall of Fame Museum at the Indianapolis Motor Speedway – a fitting place considering its legendary drivers like Graham Hill were behind its wheel during its heyday.
1. Lotus Evija
The Lotus Evija is an incredibly special and rare supercar that has been designed. It was developed by Lotus in collaboration with Williams Advanced Engineering, creating a revolutionary 70 kWh battery pack with an impressive combined output of 1,970 HP and 1,254 lb-ft of torque- making it one of the most powerful cars to ever be created.
The extraordinary power found within this ultra-luxurious model makes for both breathtaking performance stats as well as a hefty price tag – reported to reach up to $2.1 million for just one car!
While exact production numbers are not officially confirmed yet, it's clear that the Lotus Evija will be a limited edition vehicle that is sure to excite auto aficionados while also leaving laymen in awe.
Not only does its all-electric powertrain grant this supercar the capability to go from 0 to 62 in under 3 seconds but being able to catch a glimpse of one on the streets or track is sure to become a remarkable feat!